A superb coastal walk along 7 miles of golden sandy beaches. Highlights include Christchurch Harbour, Mudeford Sandbank, Hengistbury Head, Southbourne Beach, Fisherman's Walk, Boscombe Pier and Bournemouth Beaches and Pier. During the summer a new Breezer 70/80 bus service operates between Bournemouth Pier, Tuckton Bridge and Hengistbury Head allowing you you take a bus from Bournemouth to Tuckton Bridge and then take a vintage ferry across Christchurch Harbour to the start of the walk at Mudeford Sandbank. It's then an easy 3 hour walk back along the coast to Bournemouth. For alternative starting options see details below.
Distance: 7.0 miles one-way
Difficulty: Easy
Estimated time: 3 hours
Total ascent 167ft, Highest point 131ft
Starting point: Mudeford Sandbank Jetty (Google map)
OS Map: Explorer OL15 Purbeck & South Dorset
Date of Walk: 30th May 2023
Route Map & GPS Navigation
https://www.outdooractive.com/
https://www.alltrails.com/
https://explore.osmaps.com/
Starting Options and Logistics
There is a new bus service operating between Bournemouth Pier, Hengistbury Head (main car park), Tuckton Bridge, Christchurch, Stanpit and Mudeford (5 min walk to Mudeford Quay) which opens up a whole realm of possibilities and makes arranging this walk much easier than before.
For details see Morebus Beach Breezer 70/80 bus service timetable at https://www.morebus.co.uk/services/WDBC/80
There is also a ferry service connecting Mudeford Quay to Mudeford Sandbank: http://www.mudefordferry.co.uk and another ferry service connecting Tuckton Bridge, Christchurch Quay and Mudeford Sandbank https://www.bournemouthboating.co.uk/boat-ferry-services
On the walk described below we parked the car in one of the residential roads close to Tuckton Bridge and took the vintage ferry from Tuckton Bridge to Mudeford Sandbank. We then followed the route as shown on the map along the coast to Bournemouth Pier. We then took the Breezer 80 service bus from Bournemouth Pier back to Tuckton Bridge. There are plenty of places to stop for an ice cream, snack or drink along the route so on a sunny day you can make a full day of it.
Alternatively you could start in Bournemouth and take the Breezer 80 bus to either Tuckton Bridge (and then vintage ferry to start of walk), or take the bus to Hengistbury Head (and walk 25 mins to start of walk), or take the bus to Christchurch town and walk 15 mins to Christchurch Quay and take the vintage ferry to the start of the walk) or take the bus to Mudeford and walk 10 mins to Mudeford Quay and take the ferry across to Mudeford Sandbank, or any number of other permutations.
Route Description and Photo Gallery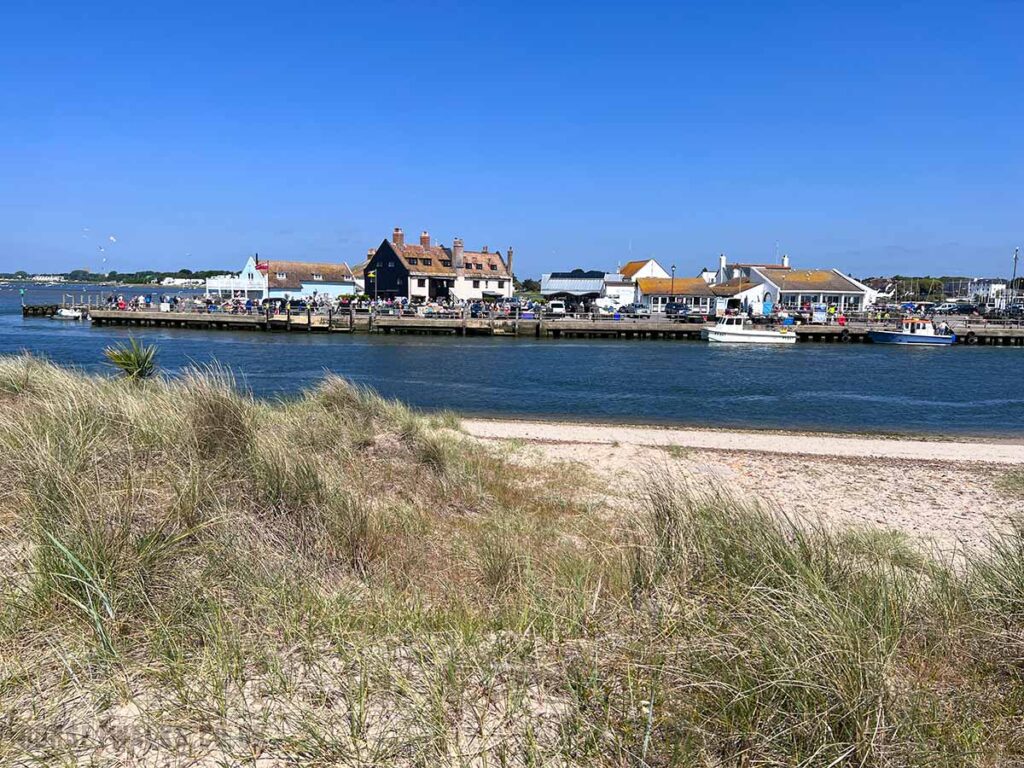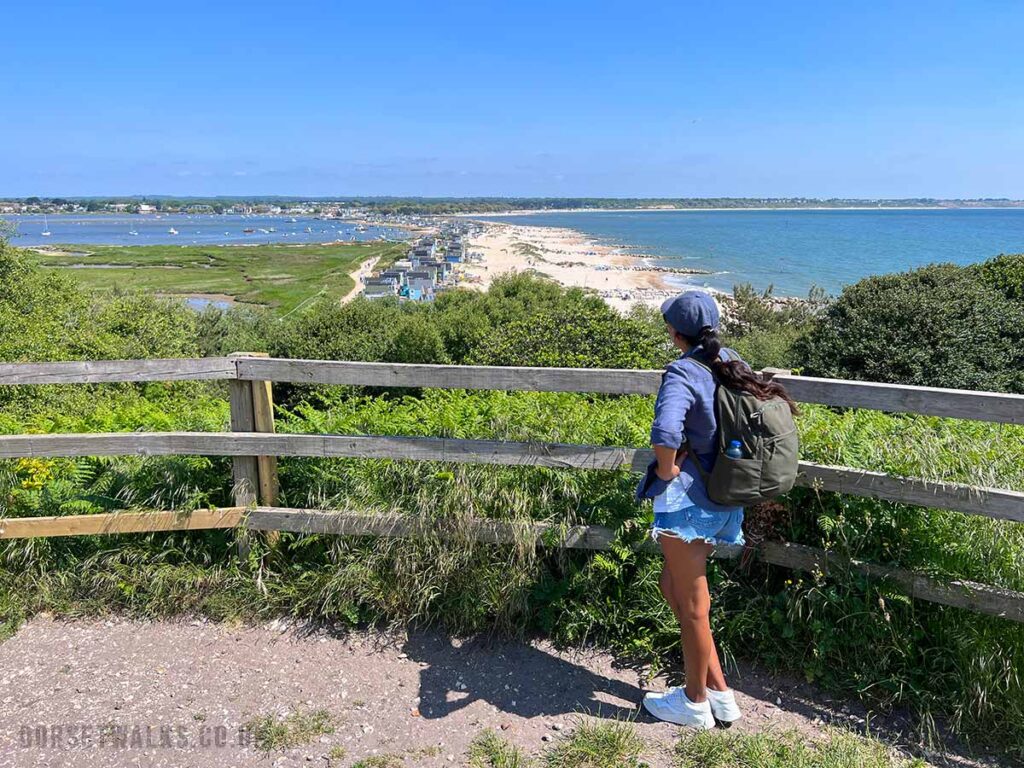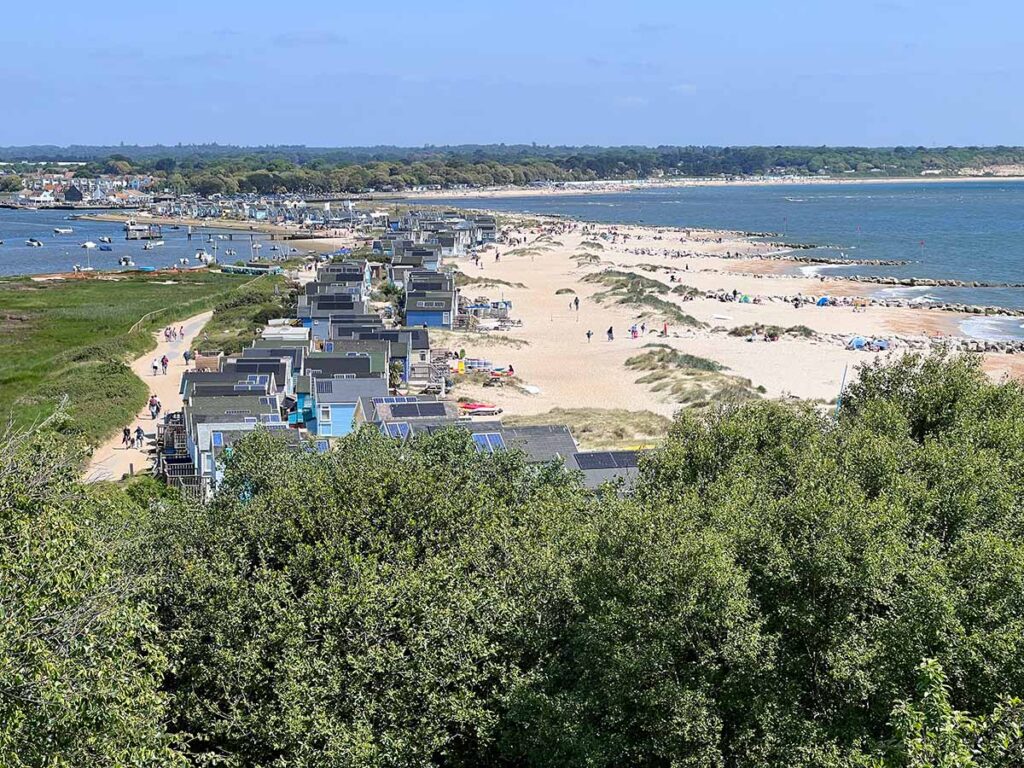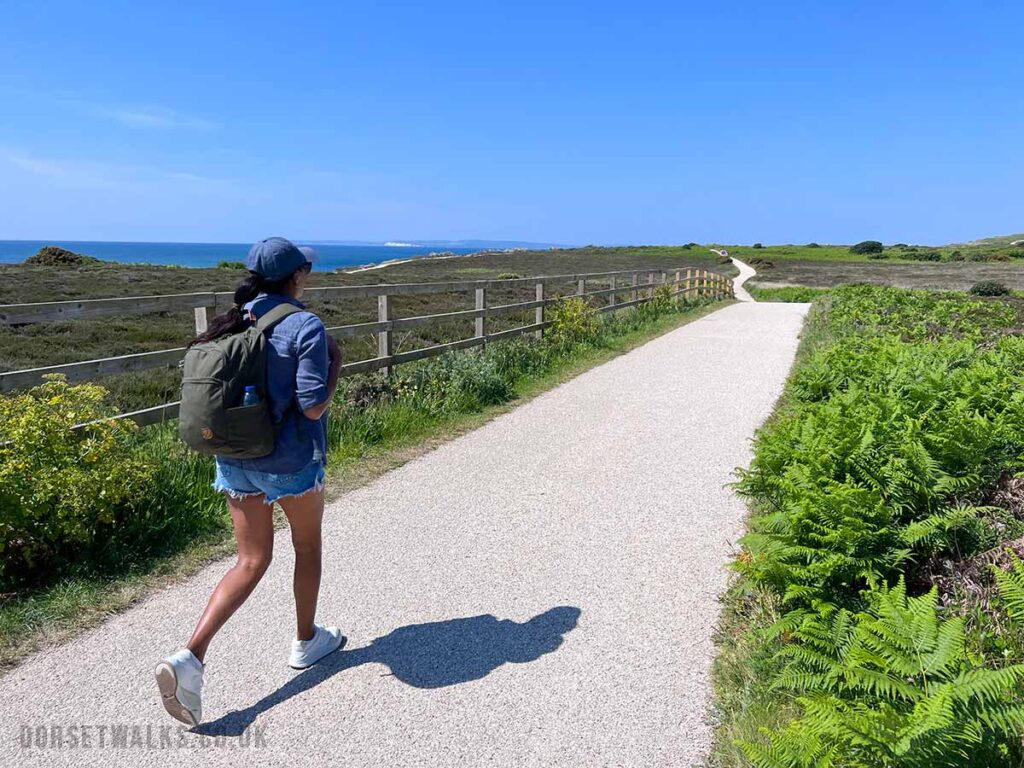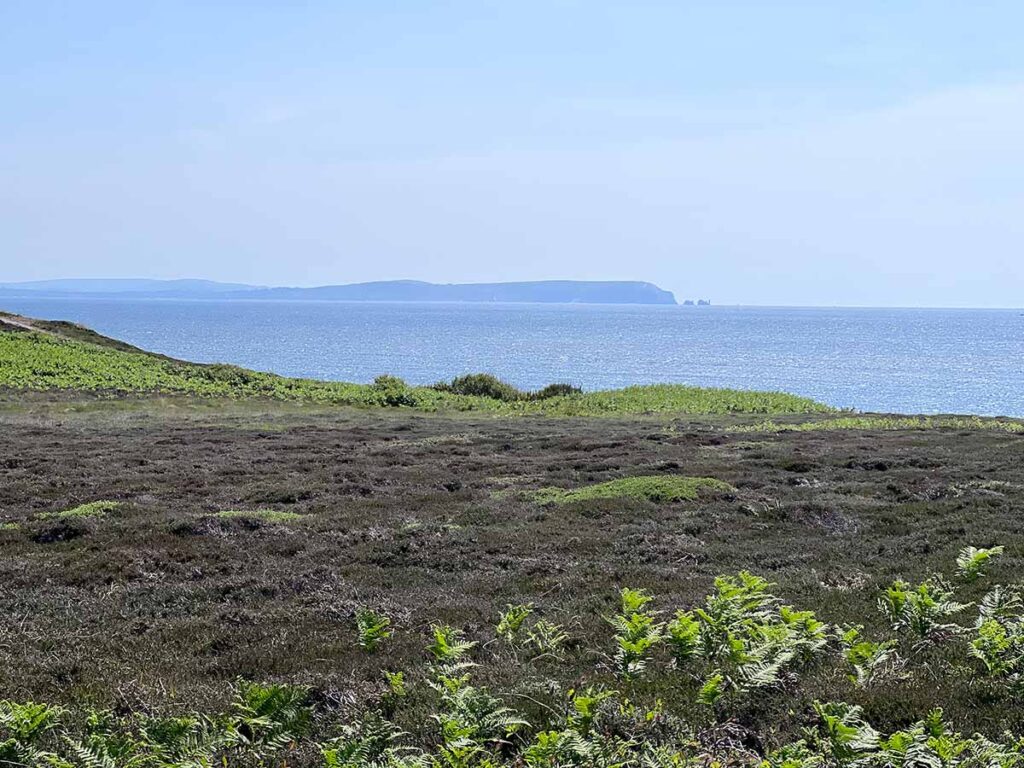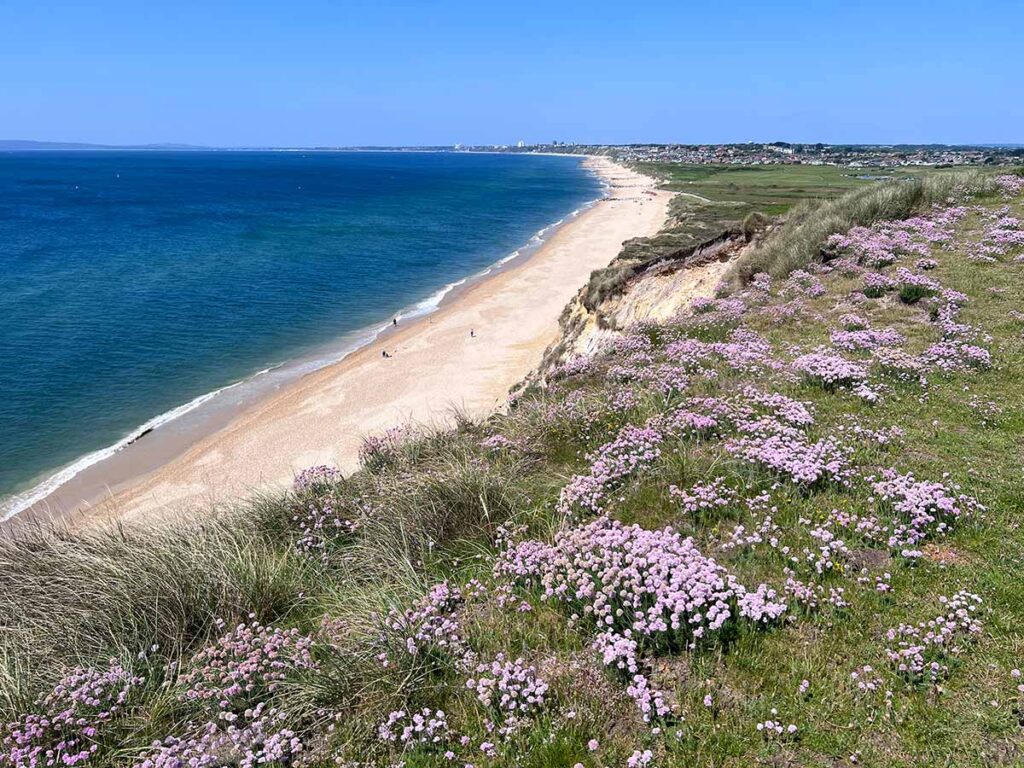 The pink wild flowers that you can see all along the coastline are Thrift which is also known as Sea Pink (flowers can be seen from late spring through summer)